INNOVATIVE​ raw materials
All our products are suitable for clean rooms.
Our cardboard boxes are 100% palletizable in Eur-Pallet and inside they contain two plastic bags with a UV protection filter and a label with plastic material to guarantee that no cardboard or paper enters the clean rooms of pharmacies or SAS of materials in the nutraceutical industry.
SOLUBLE : Soluble in water,  GRANULAR : Granular appearance,  CONDITIONED : With additives to facilitate encapsulation or galenic formulation,  ENRICHED : Enriched with other minerals to increase % of active.
Fe Chelate Soluble 20% Fe
Fe Chelate UMF 20% Fe
Fe Chelate Conditioned 20% Fe
Fe Chelate Enriched 25% Fe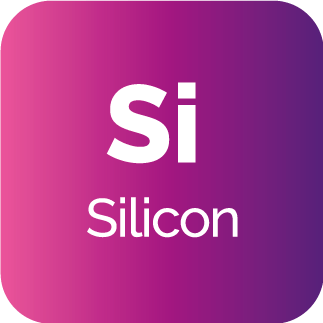 SOLUBLE : Soluble in water,  GRANULAR : Granular appearance,  CONDITIONED : With additives to facilitate encapsulation or galenic formulation,  ENRICHED : Enriched with other minerals to increase % of active
CWD : Dispersible in water, CONDITIONED : With additives to facilitate encapsulation or galenic formulation, TG : Compression grade, ENCAPSULATED : 100% Microencapsulated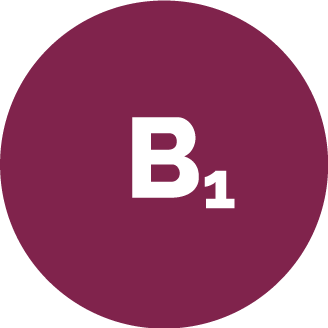 CWD : Dispersible in water, CONDITIONED : With additives to facilitate encapsulation or galenic formulation, TG : Compression grade, ENCAPSULATED : 100% Microencapsulated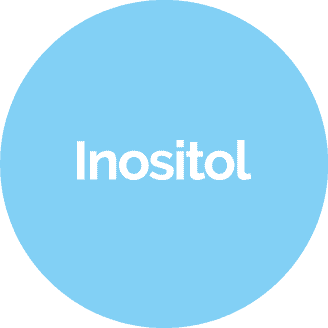 CWD : Dispersible in water, CONDITIONED : With additives to facilitate encapsulation or galenic formulation
OIL: Liquid oil, TG : Compression grade, CWD : Water dispersible, PLUS : Contains other natural ratios of Carotenoids, VEGAN : Suitable for vegetarians and vegan diets, PASTE : Dispersible liquid paste form
UMF® Curcuminoids PASTE
UMF® Curcuminoids POWDER
UMF® Curcuminoids CWD
UMF® Curcuminoids Conditioned
UMF® Curcuminoids SG
UMF® Curcuminoids TG
UMF® Red Spinach Extract
UMF® Whithanolides CWD
UMF® Withanolides
UMF® Mix Digestive Plants
UMF® Mix Digestive Plants II
UMF® Shiitake Extract 10% Polysaccharides
POWDER : In the form of Powder, PASTE : In the form of a dispersible liquid paste, CWD : Dispersible in cold water, CONDITIONED : With additives to facilitate encapsulation or galenic formulation, SG : For soft gelatin capsules, TG : Compression grade
Ashwagandha Extract 1% Glycowithanolides

Ashwagandha Extract 1% Glycowithanolides CWD VEGAN

Ashwagandha Extract 1.5% Withanolides

Ashwagandha Extract 2% Withanolides 8% Glycowithanolides

Ginger Extract 5% Gingerols CWD
Fenugreek Extract 30% Saponins

Green Coffee Extract 45% Chlorogenic Acid

Green Coffee Extract 50% Chlorogenic Acid

Sesame Extract 60% Sesamin
Garcinia Cambogia Extract 60% Citric Hydroxy Acid

Orange Extract 6% Synephrines

Pomegranate Extract 60% Ellagic Acid

Amla Extract 10% Ellagic Acid
Andrographis paniculata extract 10% Andrographolides

Boswellia serrata extract 75% BA+ AKBA 10% CONDITIONED

Boswellia serrata extract AKBA 10% SOLUBLE

Green Tea Extract 90% Polyphenol 40% EGCG

Guggul Lipid Extract 2.5% Ketosteroids

Nettle Extract 2% Silicon

Phyllanthus niruri extract 2.5% Bitters

Pine Extract 0.5% Flavonoids
CWD : Dispersible in cold water, SOLUBLE : Soluble in water, CONDITIONED : With additives to facilitate encapsulation
POWDER : In the form of Powder
TG : Grade for compression
CWD : Dispersible in cold water
OIL : Liquid oil
PLUS : Contains other natural proportions of Carotenoids
VEGAN : Suitable for vegetarians and vegan diets
PASTE : In the formdispersible liquid paste
CONDITIONED : With additives to facilitate encapsulation or galenic formulationSG : For soft gelatin capsules
UMF : With "Universal Masking Flavour" masking aromas
SOLUBLE : Soluble in water
GRANULAR : Granular appearance
ENRICHED : Enriched with other minerals to increase % of active
ENCAPSULATED : 100% Microencapsulated